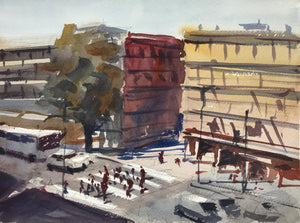 I painted this quick work plein-air, in a super windy day. My easel almost flew from the wind several times.
During the process I realized I really want to loosen up, and perhaps go a little crazy with this one - so I did! The result is highly impressionistic, but is still quite loyal to the source.
This scene is right in front of the TLV Fashion Mall, in HaChashmonaim street, Tel Aviv.