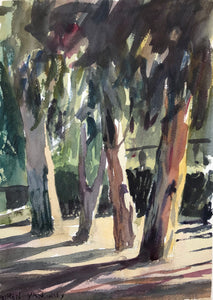 A plein-air I did in a park near where I live, in Tel Aviv.
It was a beautiful sunny day, and I wanted to convey that with some nuanced primary colors in the shadows - blues, yellows and reds.
I find that plein-air and being in front of the reference allows me to see so much of its nuances.