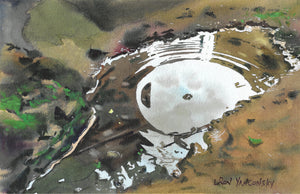 An experiment in detailed realism and NUANCED wet-in-wet technique.
I painted this scene based on a little water puddle I took a photo of. In it reflects our street, building as well as the building in front of us.

I love the rare rainy days we get here, and felt like tackling this type of subject for a while now. I hope you enjoy the end result!