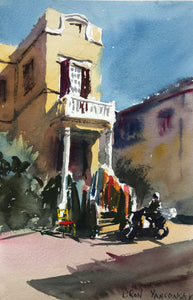 A painting of a lovely scene in the Nachalat Binyamin street, the home of a multitude of cloth and fabric stores, as well as where the local art fair takes place twice a week.
I used to sell my work there for several good months.
My focus with this painting was on creating that loose alla-prima look. Nothing is overworked, and the details are suggested rather than stated.