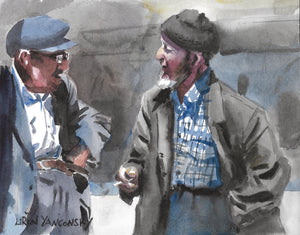 One of the things I've grown to love is capturing moments of conversation with people.
Here's the latest installment.
I love the feeling of sharp light & shadow, in tandem with a bit of a messy technique and uneven background washes. The colors do stay relatively loyal to the source.