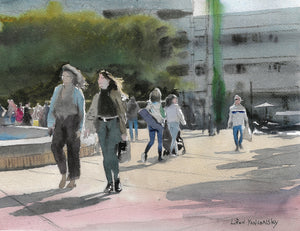 It was an interesting day at the square.
A mix of busy people going about their day, as well as tourists, vacation goers and people on their day off.
To me, as I was painting, it was clearly a day off 😉 
I tried to capture that mix of feelings in this one.