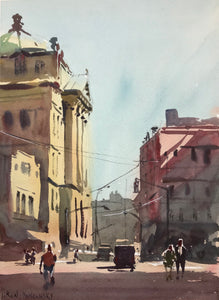 This is the first plein-air I did in my recent New York vacation. I'm a huge fan of plein-air painting, and find these better conserve the scene and my emotions while painting it.
This one is no different. I think it gives a very authentic impression of this scene.
This was painted from the corner of Grand street and Lafayette street. I had quite a few people stop by to take a look and chat, and one of them even started filming!