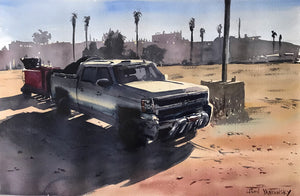 A painting I did of a lovely truck I found on a Saturday noon, in a city called Yavne.
Cars are among my favorite painting subjects, and this one immediately caught my attention.
My aim here was to use natural and mostly true-to-life colors, rather than the usual highly-saturated colors I love to use.